Drypoint Etching and Chine-collé for Teenagers July 25th and 26th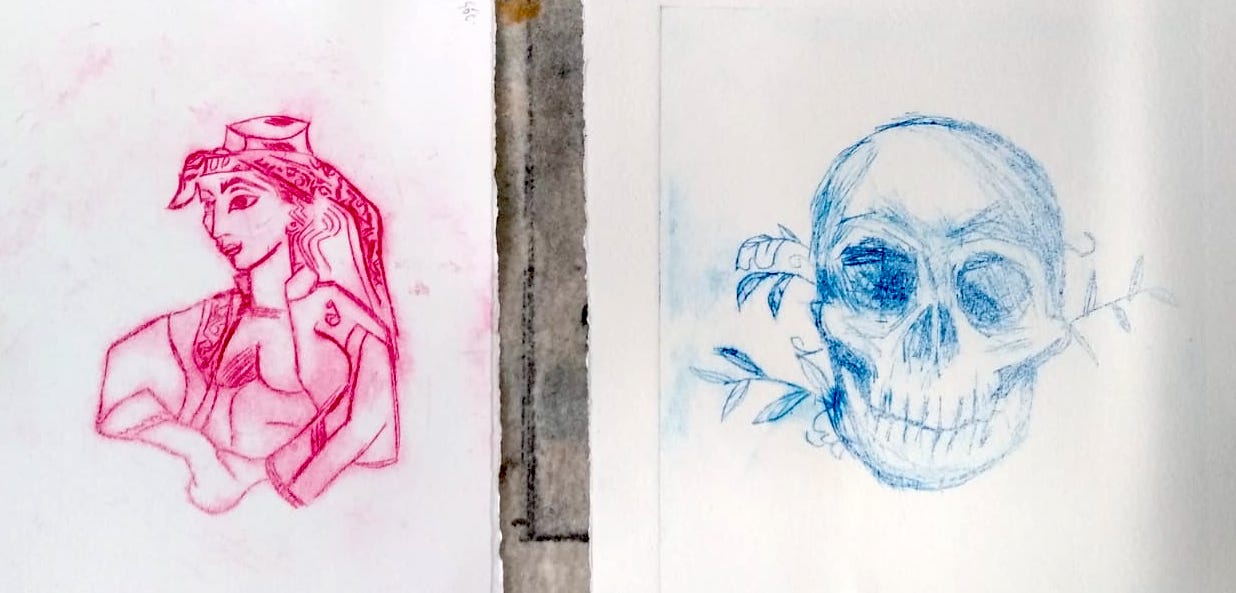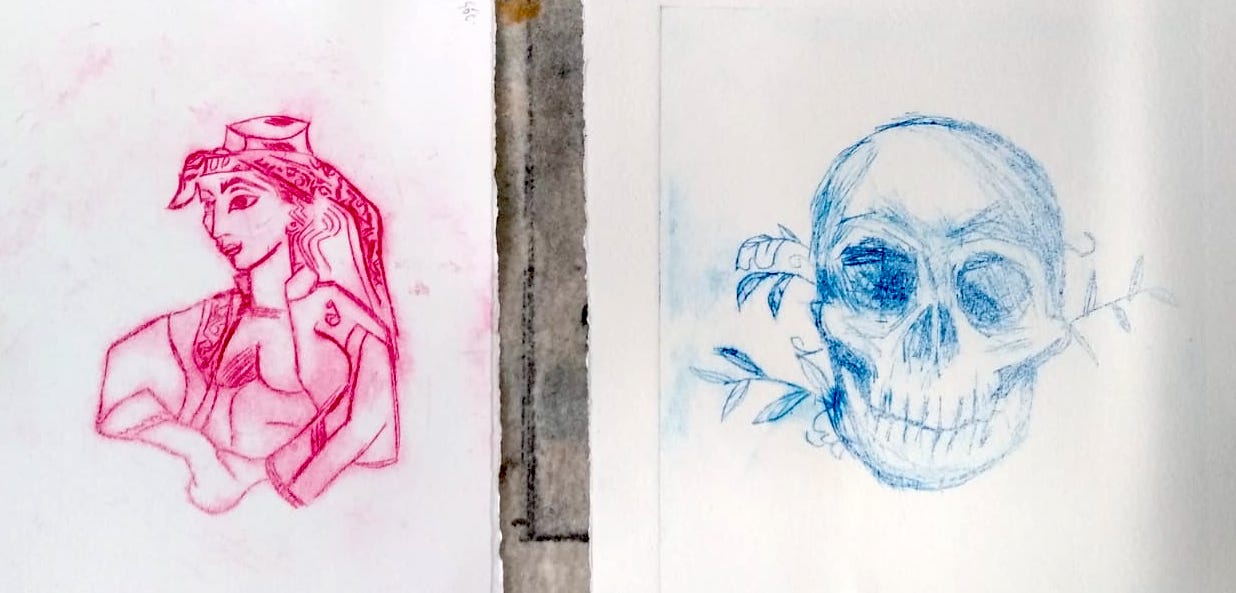 Drypoint Etching and Chine-collé for Teenagers July 25th and 26th
Drypoint Etching and Chine-collé for Teenagers July 25th and 26th
Learn the art of drypoint etching and Chine-collé with visual artist, art educator and studio member Vicky Smith. Drypoint etching is a printmkaing technique of the intaglio family in which an image is incised into a plate or soft perspex with a hard pointed "needle" of sharp metal. Similar to engraving but different to the etching process this acid free printing technique creates beautiful soft line drawings or more energetic qualities depending on your drawing style which will be developed in this workshop. This acid-free workshop starts with an introduction to materials, equipment and tools, followed by a discussion of previous student work, contemporary and historical prints. This will develop your visual awareness and interests in the etching process, technique and styles. A demonstration by Vicky Smith will then take place before participants start to create drawings from original sketches, photographs, postcards or an image of your choice, that will develop into a drypoint etching. You will learn how to print using colour, Chine-collé a technique in printmaking in which the image is transferred to a surface that is bonded to a heavier support in the printingprocess. This will enable you to print on a much more delicate surface, such as Japanese paper, linen and different quality fabriano paper that pulls finer details off the plate.
No experience necessary.
25th & 26th July, 2019
10-3pm
€100
6 Participants Max
13years+
All materials included.